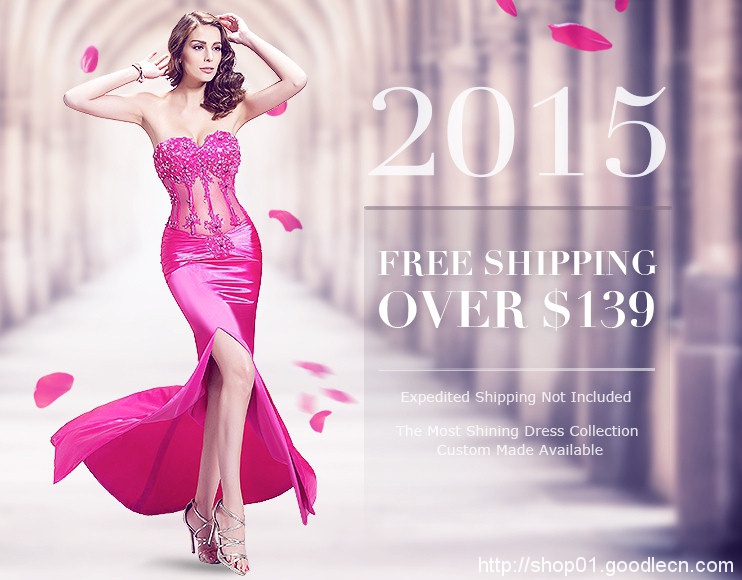 Who doesn't love anything Funfetti? Colorful. Happy. Delicious. Whether you have a birthday coming up or you're simply looking for a Monday night activity, these 10 recipes are as fun to eat as they look!
1. Funfetti Ice Cream Cone Cupcakes
You'll Need:
For Vanilla Cupcakes:
1 cup whole milk, room temperature
1 egg, room temperature
4 large egg whites, room temperature
2 teaspoons pure vanilla extract
¼ teaspoon almond extract
2 -3/4 cups cake flour, twice sifted
1-1/2 cups granulated sugar
1 tablespoons + 1 teaspoon baking powder
¾ teaspoon salt
1 ½ sticks unsalted butter, room temperature and cut into cubes
½ cup rainbow jimmies
Jumbo ice cream cones
For Whipped Vanilla Frosting:
3 ½ sticks unsalted butter, softened
3 cups sifted confectioners' sugar
3 tablespoons milk
2 teaspoons pure vanilla extract
Pinch of salt
Do It Yourself:
For the Cake:
Preheat oven to 350°F. Place ice cream cones into ice cream cone baking pans or use regular muffin pans.
Whisk together a ¼ cup of the milk, egg whites, egg, vanilla and almond extracts.
Sift the cake flour in the bowl of an electric mixer fitted with the paddle attachment. Combine the rest of the dry ingredients including the sugar and stir together on low speed for 30 seconds
Add the butter one piece at a time and blend on low speed for 30 seconds. Then add the remaining milk, and mix on low speed until moistened. Increase speed to medium and mix for 1½ minutes. Be careful not to overmix. Scrape the sides of the bowl as needed.
Add the egg/milk/extract mixture in 3 separate batches mixing on medium speed after each addition until combined. Gently stir in the rainbow jimmies, until just combined.
Pour batter into prepared ice cream cones and bake in the center of the oven for 15-20 minutes or until a cake tester comes out clean when inserted in center.
Let cool in pans for 10 minutes before removing and cooling completely on wire racks.
For the Whipped Vanilla Bean Frosting:
Whip butter for 8 minutes on medium speed using the paddle attachment of an electric mixer. The butter will become pale and creamy
Add the rest of the ingredients and mix on low speed for 1minute. Then increase speed to medium and mix for 6 minutes until the frosting is very light, creamy and fluffy.
Best used right away.
(Credit: Blahnik Baker)
2. Funfetti Macarons
You'll Need:
For the funfetti macarons:
4 egg whites
1 tbsp. egg white powder OR meringue powder
150 grams granulated sugar
1/2 tsp. vanilla extract
1/2 tsp. almond extract
165 grams almond flour
165 grams powdered sugar
Sprinkles and/or food coloring
For the whipped cream filling:
1/2 pint (1 cup) heavy whipping cream
1-2 tbsp. granulated sugar
Do It Yourself:
In the bowl of a mixer, combine the egg whites and egg white powder, and whip using the whisk attachment until frothy.
Add the granulated sugar and extracts, and continue whipping until stiff peaks form (about 8-10 minutes).
Over a large bowl, sift your powdered sugar and almond flour. If you want extra smooth shells, pulse your dry ingredients together in a food processor using 3 second intervals (and scraping down the sides between each interval). You can use a blender in place of a food processor in a pinch, or skip this step all together (I promise they'll still be every bit as tasty!).
Gently fold your dry ingredients into your meringue mixture until the ingredients are completely combined. Be careful not to over-mix as this can cause your batter to be too runny.
Line your baking sheets with parchment paper and pipe all of your macaron shells. Firmly slam your baking sheets down to release any air bubbles and let your shells air dry on your counter for 30-60 minutes. If you're making the shells with the sprinkles, be sure to add your sprinkles before you set the shells aside to dry.
Preheat your oven to 325°F (160°C) and bake your dried macaron shells for 10-12 minutes. You know they're done when you can see the edges around the bottom start to brown. If you're making the paint splatter funfetti shells, take a food-only brush and splatter your shells using your finger to pull back the bristles with some food coloring in various colors (gel food color works best).
Once your shells have cooled, it's time to add some filling! To make the filling, whisk together your heavy cream and granulated sugar until you have stiff peaks.
Spoon your whipped cream into a piping bag and pipe onto half of your cooled macaron shells.
Top with the other half of the shells and serve immediately.
(Source: The Simple Sweet Life)
3. Funfetti Gooey Butter Cookies
You'll Need:
8 oz cream cheese, room temperature
½ cup butter,  room temperature
1 egg
1 box Funfetti cake mix (15.25 oz)
¼ cup sprinkles
¼ cup powdered sugar
Do It Yourself:
In a bowl, beat cream cheese and butter together until smooth, add in egg and continue mixing, scraping sides as necessary.
Add in the cake mix and beat until combined and finally stir in extra sprinkles.
Chill dough for about an hour.
Preheat oven to 350°F.
Form dough into 1 inch balls and roll in powdered sugar. Place on baking sheet 2″ apart and bake for about 10 minutes.
Allow to cool on baking sheet for 2-3 minutes and then transfer to wore rack to cool completely.
(Source: Cookies & Cups)
4. Funfetti Nanchos
You'll Need:
For the cookies:
1 1/2 cups all-purpose flour
1/2 cup milk
1 teaspoon instant yeast
1/4 teaspoon salt
1/2 cup unsalted butter, room temperature
6 ounces rainbow nonpareils
For the meringue:
3 pasteurized eggs (I highly recommend using Safest Choice pasteurized eggs for this recipe since the meringue is not cooked.)
1/4 teaspoon cream of tartar
1/3 cup sugar
1/2 teaspoon vanilla extract
For the topping:
diced strawberries, to taste
chocolate chips, to taste
Do It Yourself:
For the cookies:
In a medium-sized mixing bowl, mix together flour, milk, yeast, and salt until stiff.
Cut the butter into four pieces and mix them in one piece at a time, beating for a full minute between each addition and an additional three minutes after the last addition. The dough should look smooth and satiny.
Place dough in an oiled bowl that gives it a little room to rise, cover in plastic wrap, and refrigerate for at least two hours or overnight.
When ready to bake, preheat oven to 275 F.
Sprinkle a work surface liberally with rainbow nonpareils as you would flour.
Divide dough in half and place one half on the nonpareils and the other half back in the refrigerator.
Place some more rainbow nonpareils on top of the dough and roll the dough out to 1/8″ thick. Add more rainbow nonpareils to the top of the dough and also lift the dough and add more to the bottom as needed to fill spaces that don't have many or simply to keep the dough from sticking.
Use a pizza wheel or a knife to cut the dough into triangles.
Roll sheets of aluminum foil into logs and place on cookie sheets.
Spray foil with non-stick cooking spray.
Drape dough triangles over foil logs.The dough doesn't expand much in the oven, so the cookies can be very close together.
Repeat with remaining dough.
Bake for 60 minutes or until the cookies have puffed up slightly and are a light brown color (these take a little longer to bake than Arnhem cookies because the cookies aren't directly touching the cookie sheet).
Cool on a cooling rack.
For the meringue:
Place eggs and cream of tartar into the bowl of a stand mixer fitted with the whisk attachment and beat at high speed until frothy.
Lower speed to medium and add sugar a little bit at a time.
Increase speed again and whisk until soft peaks form.
Whisk in vanilla.
(Source: Cupcake Project)
5. Funfetti Ice Cream
You'll Need:
1 cup whole milk
2 cups heavy cream
3/4 cup granulated sugar
1/8 tsp salt
1 tsp vanilla
1/3 cup yellow cake mix
5 yolks
1/4 cup rainbow sprinkles
Do It Yourself:
In a small bowl, whisk egg yolks. Pour 1 cup heavy cream in a medium bowl with a strainer on top.
In a medium saucepan, combine whole milk, remaining 1 cup heavy cream, sugar, salt, vanilla and cake mix. Cook over medium-low heat, stirring until smooth. Continue until heated through and just steaming.
While whisking the yolks continuously, slowly drizzle 1/4 of the hot liquid into the yolks. Pour the egg mixture into the saucepan. Continue cooking until the mixture coats the back of a wooden spoon.
Pour through mesh strainer into heavy cream. Cool over an ice bath. Transfer to the refrigerator to chill completely prior to churning, 4-6 hours overnight.
Churn according to manufacturer's directions. In the last 5 minutes of churning,  slowly add rainbow sprinkles. Transfer to a freezer-safe container. Freeze until solid.
(Credit: Baked by Rachel)
So which recipe is your mouth begging to be whipped up first? Tell us in the comments!
---
Post time: 07-11-2015